Areas of application
MATCH Tile is predestined for roof-integrated systems with high aesthetic demands – especially for projects where the design of the roof is based on a classic tile look and/or demanding roof geometries exist.
How it works
The system is built on a conventional roof battening. The solar modules are fixed to the roof with discreet MATCH hooks and form a seamless transition to the roof tiles, whereby no on-site metal sheeting work is required.
1 Prepare roof battening.
3 Insert MATCH Tile modules.

Cellular matrix: 2 x 2 cells
Grid dimensions: 446 x 380 mm
(Module type A2, replaces 2 tiles)
Cellular matrix: 2 x 4 cells
Grid dimensions: 765 x 380 mm
(Module type B3, replaces 3 tiles)
Cellular matrix: 2 x 7 cells
Grid dimensions: 1230 x 380 mm
(Module type C5, replaces 5 tiles)
Cellular matrix: 2 x 5 cells
Grid dimensions: 892 x 380 mm
(Module type A4, replaces 4 tiles)
Cellular matrix: 2 x 9 cells
Grid dimensions: 1530 x 380 mm
(Module type B6, replaces 6 tiles)
Cellular matrix: 2 x 6 cells
Grid dimensions: 1060 x 380 mm
(Module type D5/E4, replaces 5/4 tiles)
MATCH Tile is available as standard in Full Black, Brown, Grey and Terracotta. Individual colours and glass surfaces can be freely designed according to SOLARCOLOR.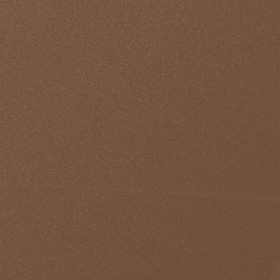 Compatibility
MATCH Tile is compatible with the following roof tiles:
ZZ Wancor Plano & Swiss TL
Nelskamp G10
Erlus Scala
AGZ Ziegeleien AG GS37 Glattschiebeziegel
Jacobi Walther Z10
Creaton Cantus
Gasser FS03 & MS95
(other manufacturers/tiles on request)
Components
MATCH Tile module
MATCH Tile hook
Sub-roof requirements
Roof pitch above 25°: sub-roof for normal demands
14° - 25°: for increased demands
8° - 13°: for extraordinary demands
Technical specifications
---
Solar module type: glass-glass modules
---
Hail protection: Protection class 5 (hailstone size 50 mm)
---
Fire protection: Top and back layer are made of heat-resistant glass. The component is considered to be non-combustible material as defined by the Cantonal Fire Insurances.
---
Rear ventilation: by means of wooden slats
---