LOCKUP Roof
The fixation system for framed modules that is fully compatible with components of leading manufacturers.
Properties
The system enables a quick and professional installation of solar modules on all pitched roofs. It is suitable for both vertical and horizontal module arrangement (landscape and portrait). The robust components ensure maximum safety even on roofs with strong wind exposure or high snow loads. The consistent choice of high-quality materials ensures decades of service life.
Simple connection
Fastening to roof connection by means of screws or cross connectors
Secure fixation
Click in the clamp
Tighten with screwdriver
High compatibility
All frames 30-40 mm
Pitched roof and flat roof
Compatible with all roof connections from Megasol, Schletter and K2
1 Install roof connection. Example: roof hook for tiled roof.

2 Supporting rails per row of modules. Rails can be mounted vertically as well as horizontally.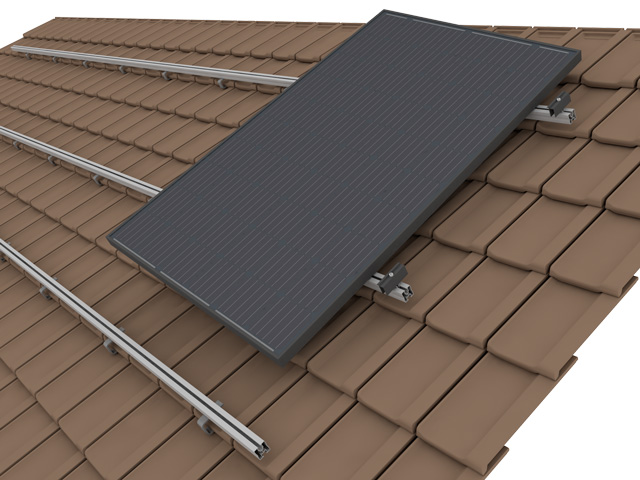 3 Place clamps on the edge and insert module. Framed modules can be mounted portrait (horizontal rails) or landscape (vertical rails).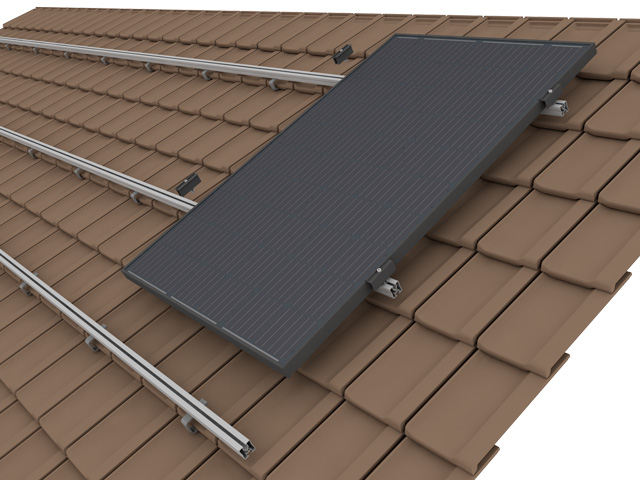 4 Tighten the edge clamps and place clamps between the modules.
5 Place the next module. Complete wiring and tighten clamps.
6 LOCKUP is suitable for all pitched roof coverings and is compatible with components from all leading manufacturers.
Framed Glass-Glass Modules
Latest technology
Highest efficiency levels (HiR & HiR RearCon)
Nano-coated solar glass
Optimized low-light performance
Wide range of applications
The most efficient cell layout for each application
Bifacial glass-glass
Swiss warranty
30 years linear performance warranty
15 years product warranty
Produced at the Megasol plant in Ningbo
Environmentally friendly
Made with renewable power
Energetic amortisation under 2 years
Seamless traceability of all materials